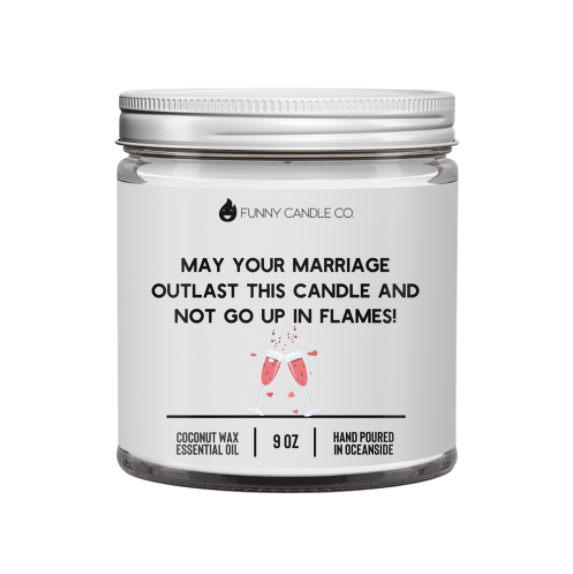 A cute gag gift for your recently married friend!
Scent notes:
Green Floral, Rose, Lily, Chrysanthemum, Powder, Sandalwood
Size: 9oz Glass jar with lid
Wax: Coconut apricot wax blend candle
Dimensions 1.5x1.5x2
Up to 80+ hour burn time
Made in California USA
Our candles are made simple: they're all made with a beautiful blend of renewable, vegan, orderless coconut and apricot wax, high-quality fragrance oils, and organic cotton wicks. The fragrances we use are paraben-free, phthalate-free, and not tested on animals!