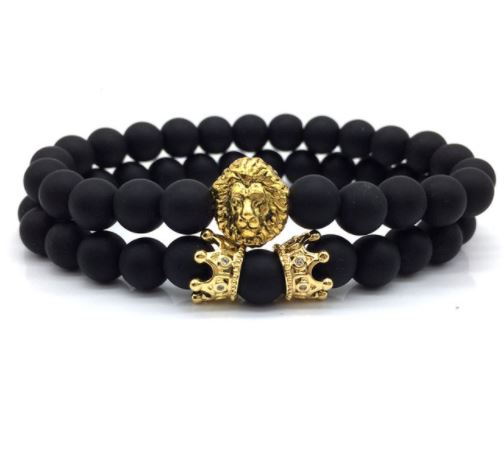 We can't always be with the ones we love but we can protect our love and positive energies with the most ancient of stones. Wear your Onyx bracelet daily and never feel distant from the one you love. These 'His and Hers' Onyx bracelets make the best gift for your significant other or best friends. Show them that your love is unbreakable and sealed with strength and protection.
♥♥♥♥♥♥♥♥♥♥♥♥♥♥♥♥♥♥♥♥♥♥♥♥♥♥♥♥♥♥♥♥♥♥♥♥♥♥♥♥♥♥♥♥♥♥♥♥♥♥♥♥♥
You will receive:
A set of two bracelets. 
• Diameter of the beads: 8 mm
• Natural Stone/Onyx
• Bracelet size will easy fit 7-8 inches wrist.